Ok, so Quae's last post got me wanting to honor some of my pings in relationship to the rainbow gathering too. But if you know anything about me, you'll know that I looooooove systems optimizing. Like I just get juiced by the potentialities towards further symbiotic, regeneratively, and sustainable collective freeing! So I'm sitting at this rainbow gathering reflecting on the yums and not so yums and I realized that, yo, the main alignment I think everyone there has is that everyone should have unconditional access to basic needs! And even further, the only hiccup that really happens at rainbow is the variation of access that people come with.
Inequality. Let us all gather round a collective: Boo!! Shall we?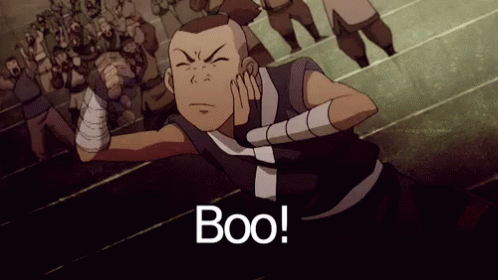 thanks Sokka. Feeling the support…as not love..for the symptoms of sick society..so that we can hold love..for all? 🙂 yea, thanks for that.
So, anyway, I go to bringing my mental-reflective presence to the space of solutions and get to imagining a rainbow gathering of the future future. Where very very few people have to come with anything. Like pretty much everybody easefully choosing to roll up to the gathering with just the clothes on their back because within the forest at a few locations there has been set up printing access stations with a 3d printer, ecologically symbiotic materials, and several basic designs for the basic needs required by the gathering. Stuff that not only can be printed on site, but that can be broken down and re-imported into the machine for recycling back to raw material for future printing. I'm seeing this printing machine able to print bliss wear (cups, bowls, spoons etc), water bottles, water filters, tenting gear, clothing, yo so many potentials that are so very real right now.
And then of course I go to reflecting on the "permanent rainbow ecovillages" that Quae mentioned in his last post and I get to imagining how delicious it could be to have food and medicine growing on the land of the gathering, in automated food forest like fashion accessible to all who gather. And, I start giggling because this is already happening! Gatherings ARE occurring on rainbow land around the world right now according to the rep from Columbia (that Quae mentioned) and that gets me so hype!! They just aint happening for real in murica or europe..:/..so there's that relocation potentiality…Or definitely at least I'm feeling inspired by this awareness and yum-visioning to for sure continue to establish something fierce my global-mobility-access.
So then I take one step even further back to ever here&now and get to rippling about the next gathering that I go to. The one that I hope I attend with an even larger global-home by way of technical and social optimization intentional crew. And I'm seeing us with plans to build a kitchen & neighborhood for the gathering. One that displays and supports access to technically optimized freeing systems. Like yo, we could have a 3d printer there and be printing a least a few people some bliss or like this collapsible water bottle right here.
We could make this kind of stuff and, in following that oh so wonderfully delicious rainbow spirit / collective texture of being, we could straight give it away! Or we could also host workshops where people learn to make their own water filters and they walk away with the filter in hand. And we could just make the space beautiful and systematically easeful. And inspire so much of the future potential's co-creation like right now!
And yea, I'm holding inspiration. For this and so much potential otherwise. More than anything I'm hyped for all that I can do and show, more so than this period of reflecting in preparations to get back over to the people and the places moving the doing along. Dewing 🙂 Yea, I'm hype for the dawning. But if any of y'all are enjoying this or if I keep getting pings to share little somethings til then regardless of engagement then yea well expect some more reflections and sterf I s'pose til I get to rocking out in the mamafestations / manifestation we done worked so so hard for real to be able to claim and be so available to support. Like with a 100. So ready for that return. mhm.
So yea, thanks for reading, hope you got a little glimmer of all these ripples bubbling all about within me so consistently by all this alignment with our collective global home potential. Because yea, it's been my moving force for so many years now. Kind-a obvious ri?
Be well n nourishin siblings!
Save
Save
Save